We had a great trip to Lesotho.  Myself, along with Nic and Wendy of Up with Down's, Jan Seegmuller (founder and director of Up with Down's), and a friend from the US had a safe trip and spent the first day visiting with our kids at Itekeng Primary School.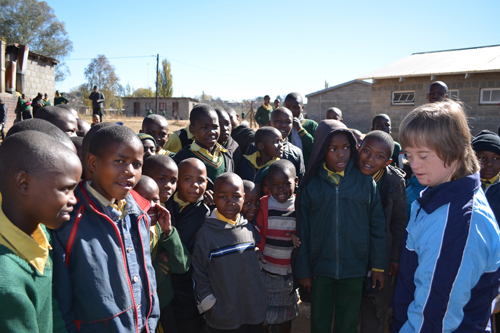 They were very excited to see us all again, especially Jan, Nic and Wendy. The last time the students had seen any of the adults from Up with Down's was in January, during our school pack distribution. As we walked around outside the school we ran into several students holding up their school packs and their cards  (which were placed inside each of their school packs and showed which student from Up with Down's had packaged them). They were thrilled when they recognized that Wendy had been the one of the students who packaged their school pack! Of course they had to get pictures taken with both her and Nic. I love that these school packs have made such an impact on these students. They show them off proudly, each with a big smile on their faces.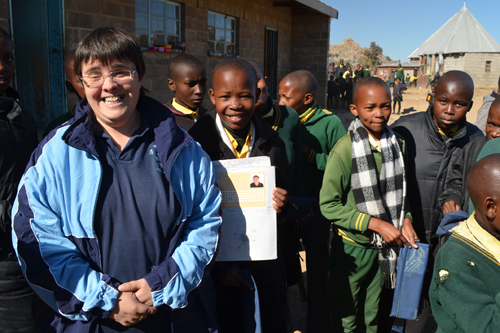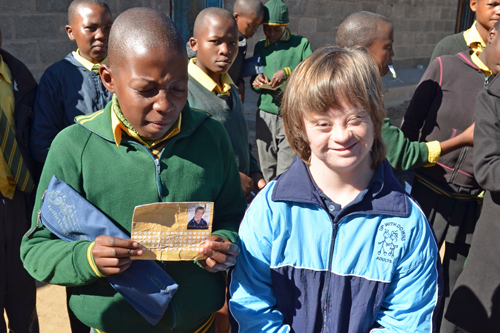 We were also able to spend some time with the children in our weekly Bible Study. This is a time I look forward to the most, as we have been able to build some very special relationships with these kids.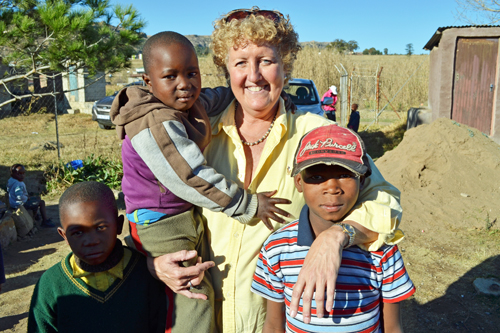 It is also a time to have fun jumping rope and laughing together.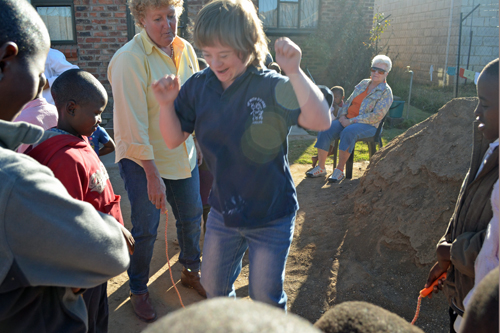 Next it's on to delivering winter packs and blankets to all of our kids…