The morning we were to deliver winter packs, I woke up to a broken heater in my hotel room.  The room was breezy and the temperatures were cold in Lesotho – well below freezing. But, I knew that my circumstances (sleeping under a warm comforter) were nothing compared to the realities many of these kids face in Lesotho.  I woke up eager to start handing out winter packs (hats, gloves, scarves, and blankets) to all of the children that we work with. The American team joined the Up With Down's students to hand out the winter packs.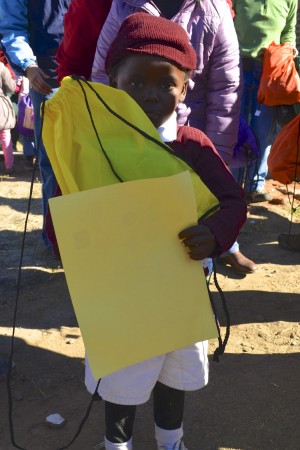 Last month, the students from Up with Down's helped package all of the winter packs. They work hard, with much excitement, to make each pack just right. It was a joy to watch Nic and Inari have the chance to personally deliver many of these packs.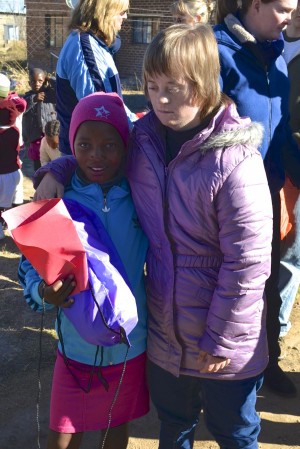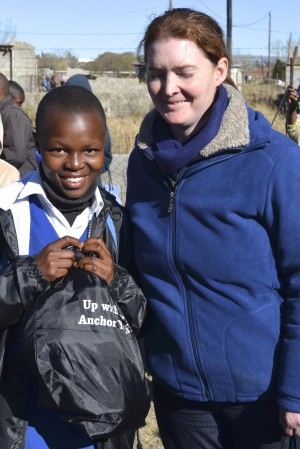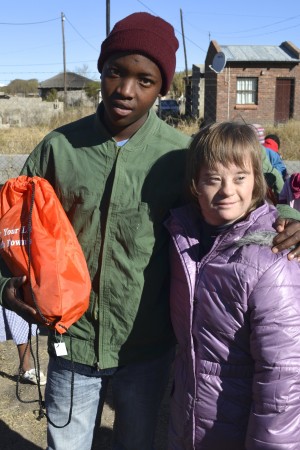 We are so thankful for all of the people who have helped give to this project, for those at Up with Down's who helped package the contents, and for our team who traveled to Lesotho to personally deliver the items.
Thanks to those who have listened to the words proclaimed by James "If one of you says to him, "Go, I wish you well; keep warm and well fed," but does nothing about his physical needs, what good is it? 17 In the same way, faith by itself, if it is not accompanied by action, is dead." (James 2:16-17) … you have taken action! It is through you that we are able to reach these children with the hope of Jesus Christ! And bring warmth to children who will face a cold winter up ahead.