Last week, I returned to George, South Africa to see my friends at Up with Down's and begin the process of packaging our winter packs which will be distributed in June to the children in Lesotho and George, South Africa. The weather is already starting to get colder here, with temperatures dropping into the 50's at night in George and the 30's in Lesotho.
In the evening, I sit in my room with the space heater on, feeling fortunate for the warmth, but at the same time thinking of "my kids" in Lesotho who have to bear the winter with no heat and little to no clothes to keep them warm. From these conditions comes our motivation to provide for more of their physical needs during these cold winter months, and that is why the students from Up with Down's have been eagerly packaging warm blankets, hats, and scarves to put into each winter pack. In fact, they were so ready to take on the challenge; they completed all 200 packs in one day of work!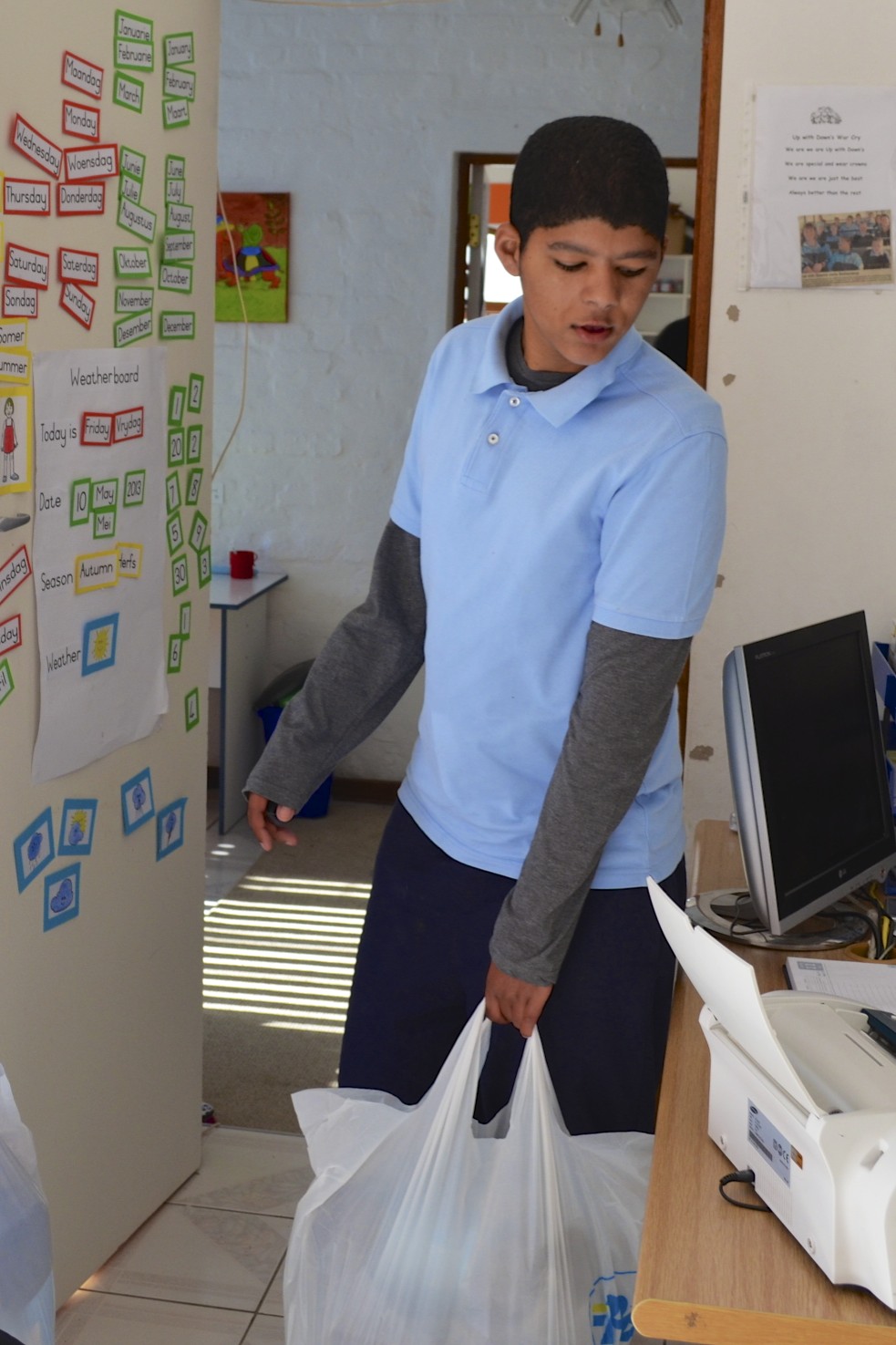 The boys started off the day carrying in large bags of supplies full of items to begin the packaging…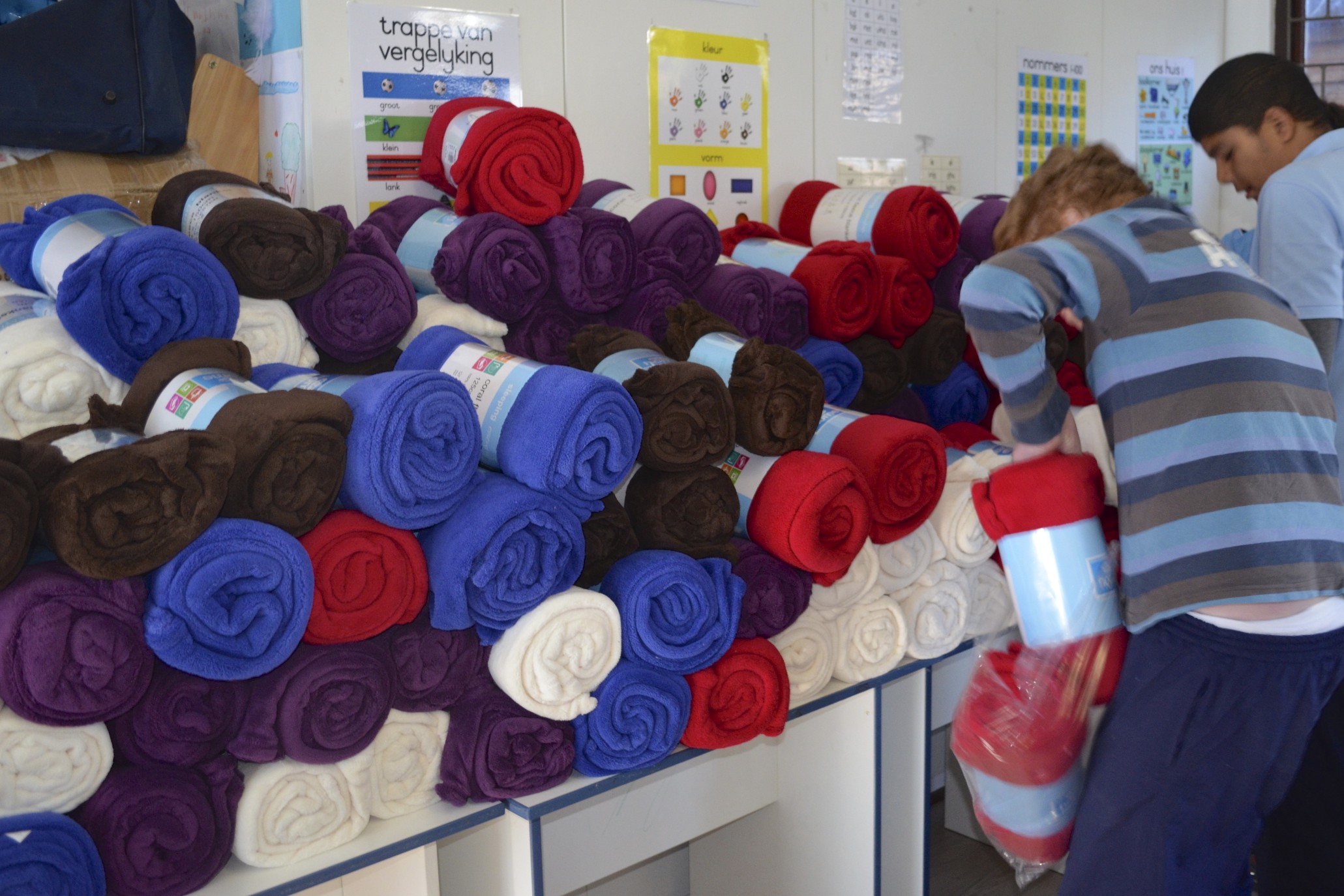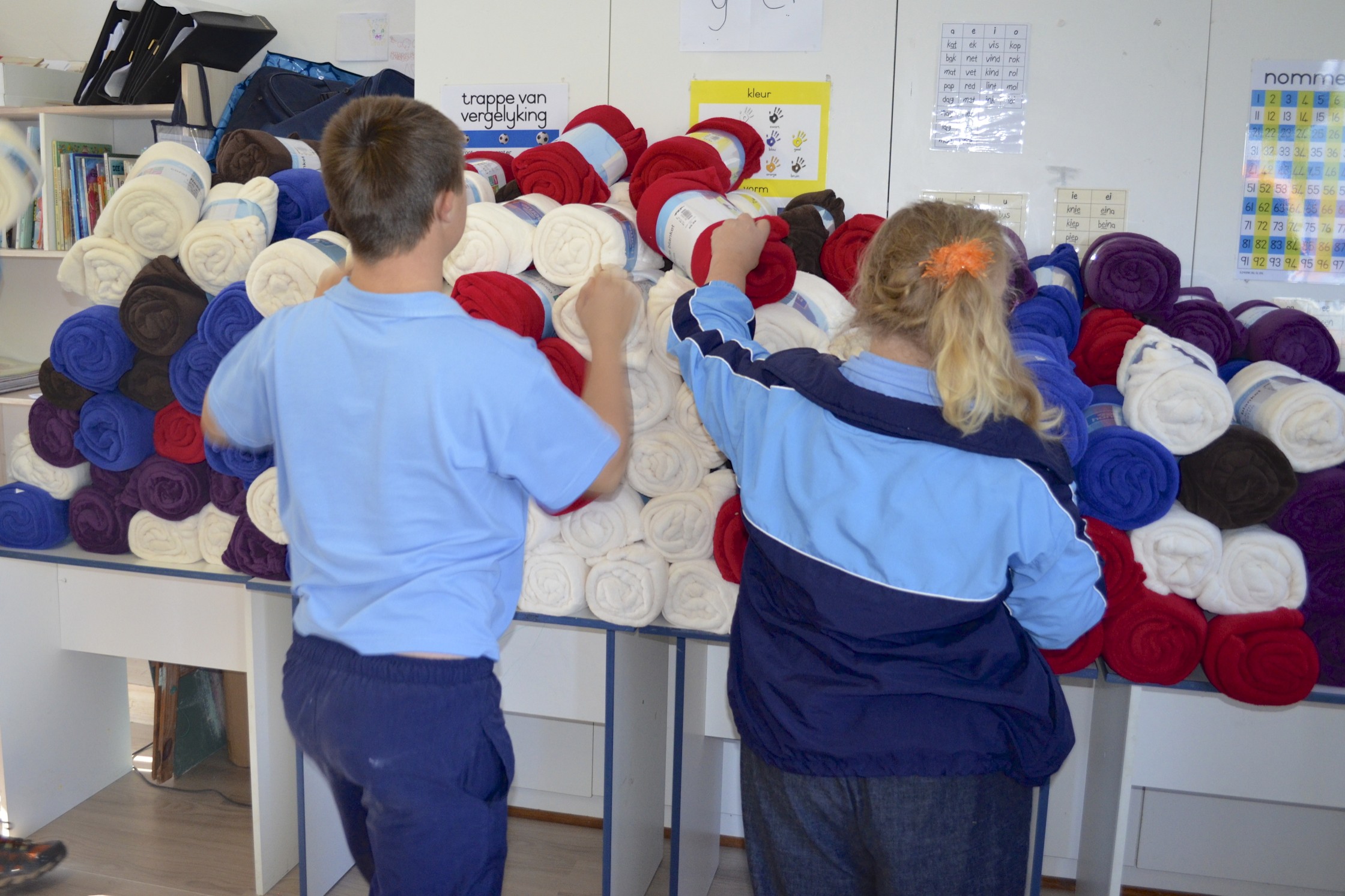 … While others sorted through each blanket and piled them one by one in preparation for the days work.
You can always count on the students having a good time at whatever task is at hand. The students modeled each of the hats that were to be given away, smiled, and posed … and then smiled some more!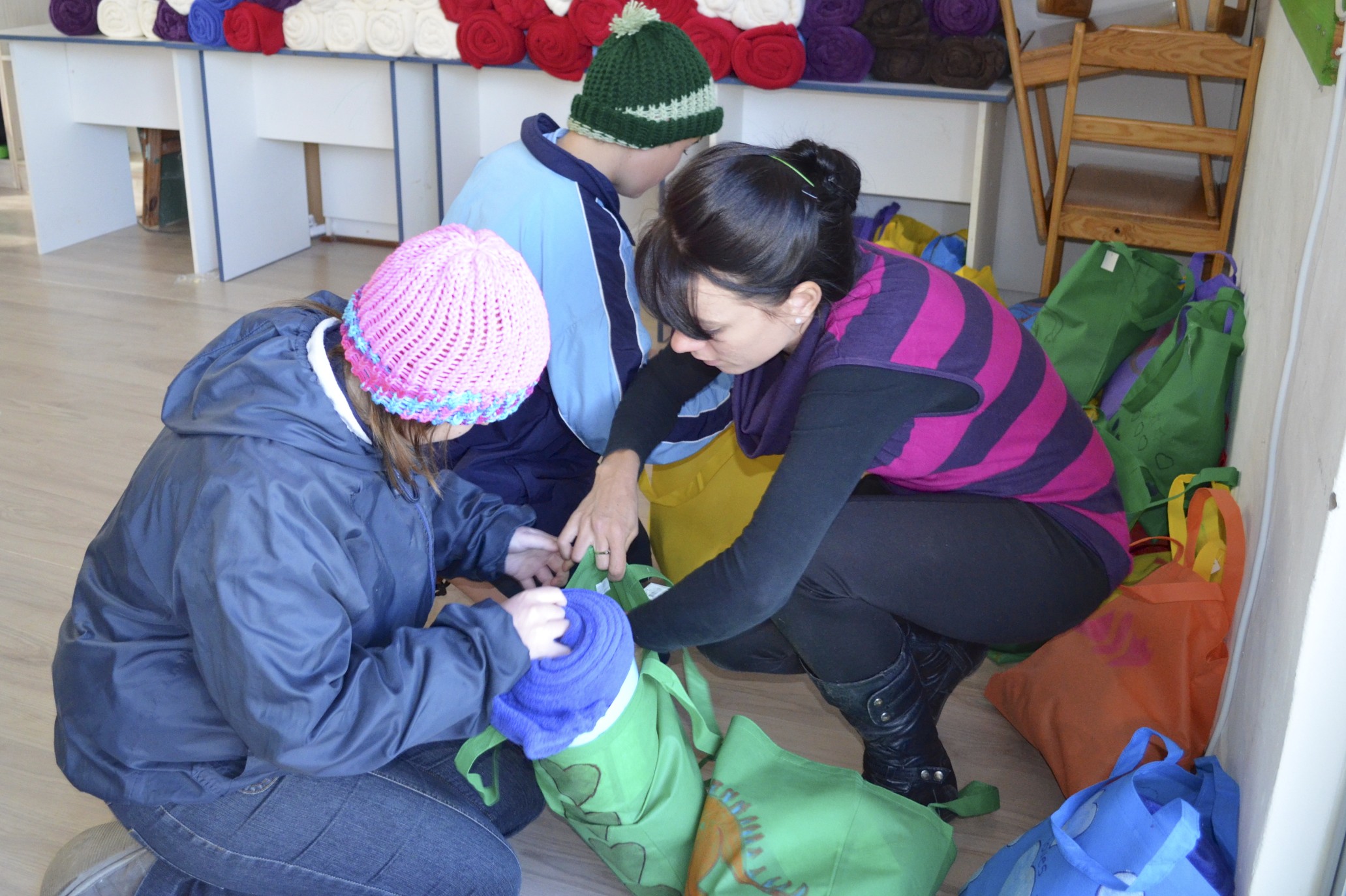 After successfully putting together both the Christmas and School packs a few months ago, the students have a systematic approach to getting the job done! The students did a great job packaging each of the winter packs and were proud to show off their work and display who had created each bag.
What an impact these special needs students are making both in their own community and throughout Southern Africa. We look forward to spreading the warmth of each one of these students as we distribute our winter packs to the children in Lesotho and George next month…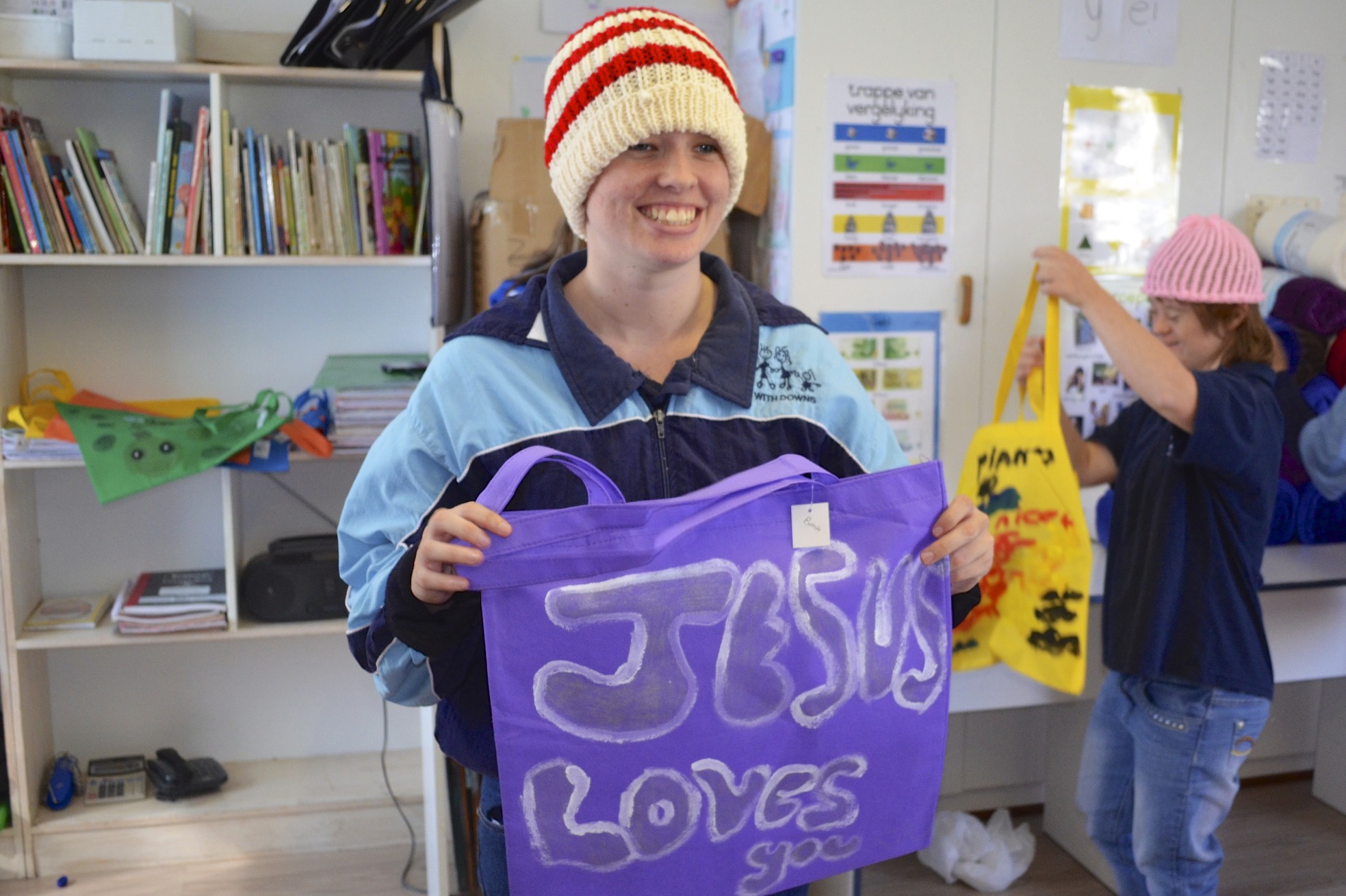 Thanks to all of you have helped pray for, support, and package this winter project and for being the hands and feet of Jesus as we seek to care for the least of the least in Southern Africa!
Stay tuned to see more from our winter pack distribution in Lesotho and George,  South Africa…
If you would like to help fund our winter pack project, you can visit our website
here
. $25 will help cover the cost to purchase, assemble, and distribute each pack.