Our friends from the US and at Up with Down's have been writing letters to our kids in Lesotho for several years now.  During each trip we take the time to hand out letters to each of the pen pals. This time always brings tons of smiles!
The letters are a huge source of encouragement to the kids in Lesotho. Many of them have hung their letters on the doors of their homes as reminders of the people who are praying for them.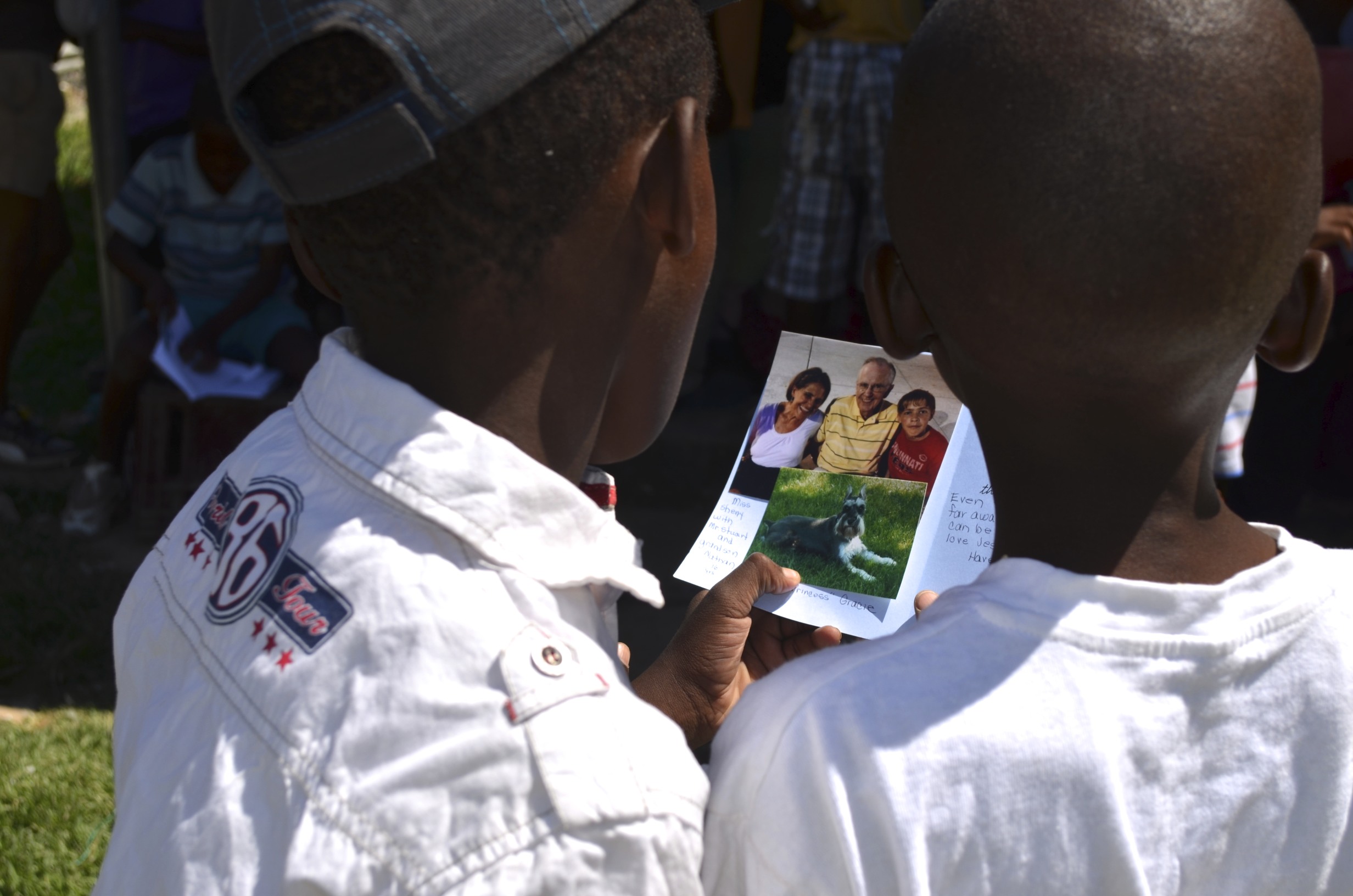 After handing out the letters, time is spent with the children reading their notes out loud. Kids run around showing their letters off to friends.
These letters are a simple way of showing these kids that we love them, and more importantly that God loves them! Pen pals share Bible verses back and forth as a means of encouraging one another through scripture.
Below is an example of one of the letter written by a child in Lesotho to her pen pal in the States.