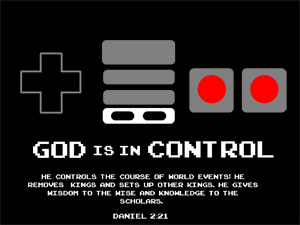 Before you spend time with God either in prayer or reading the Bible, you need to go before Him and confess any sins that you have committed. When we sin, there is a break in our relationship with God.  We do not lose our salvation. But just as in any relationship, there is a barrier or obstacle between two people until one goes and asks for forgiveness. The basis for our forgiveness of sin lies in God's mercy. The condition for forgiveness of sin lies in the confession of it.
In 1 John 1:9, John writes that we need to our sin to cleanse us of it. To confess means to literally "say the same thing," or "to agree with." Confession is more than a general acknowledgment of one's sinfulness. A child of God must be willing to say the same thing about his sins that God says about them – God hates sin! The result of confessing our sins to God is that He is faithful. God is true to His word and forgives us. He cleanses us of our own unrighteousness.
What sins do you need to confess to God? How about some of these based on Bible passages. . .
Matthew 6:33: "But seek first his kingdom and his righteousness," Matthew 22:37-38: "Jesus replied: Love the Lord your God with all your heart and with all your soul and with all your mind.' This is the first and greatest commandment." What are the four most important priorities in my life?  Does how I spend my time support those priorities?  Have I placed anything ahead of God? Is my work ahead of God? my family? my friends? sports? my appearance? myself? money? success? ministry? What is truly the "love" of my life?
1 Samuel 15:22-23: "To obey is better than sacrifice…For rebellion is like the sin of divination." Luke 6:46: "Why do you call me, 'Lord, Lord,' and do not do what I say?" How am I being disobedient to God?  Am I consciously disobeying God's word?  Am I submitting to God's will in all areas of my life? When have I been ashamed of being a Christian?
Luke 14:11: "For everyone who exalts himself will be humbled, and he who humbles himself will be exalted." Romans 12:3: "Do not think of yourself more highly than you ought, but rather think of yourself with sober judgment, in accordance with the measure of faith God has given you." Am I proud? When have I bragged about myself and my personal achievements?  Am I overly proud of my family? my job? my home?  Do I insist on my own rights?  Am I proud about my Christian life?
If we confess our sins, he is faithful and just and will forgive us our sins and purify us from all unrighteousness. (1 John 1:9)