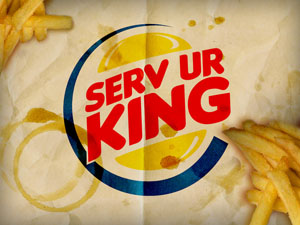 James, the author of the book that bears his name, humbly describes himself as "a servant of God and of the Lord Jesus Christ." An interesting choice of a title, "servant," considering he could have chosen others like. . . half brother of Jesus Christ. . . leader of the Jerusalem church. . . one anointed by God. . . or one of those who Jesus chose to see after His resurrection. He could have rightfully claimed to have grown up beside Jesus! And yet, he chose to be known as a servant.
If you were writing a letter to fellow Christians, what title or description would you choose to identify your faith in Christ? Would it be full-fledged believer? Struggling to stay focused? Growing? Committed to the King? Not sure where I am?
Better yet, how would others describe you? If you have the nerve, ask your spouse or good friend what title they would assign to you. Why not commit today to be a servant of God? Seek to serve Him first and to serve others from the love you have for God. Who knows one day may turn into two, and two into three, and a new habit of servanthood may be found!