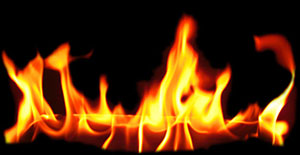 Then he called for his son Solomon and charged him to build a house for the LORD, the God of Israel. (NIV) 1 Chronicles 22:6
Over 3000 years ago, King David saw how God was working among His people and it was his desire to build a house for God to dwell in. God knew the sincerity of David's heart. But, He denied David the privilege of building His temple (1 Chronicles 22:8). God lovingly and graciously gave David plans in writing for a dwelling to house His own presence in Jerusalem. David in turn gave the plans to his son, Solomon. After this, David gave his personal treasures of gold and silver for the building of God's temple (1 Chronicles 29:3). The leaders of families, the officers of the tribes of Israel, the commanders of the army and other officials gave willingly to the work also (1 Chronicles 29:6).
As David passed the torch of leadership to Solomon he gave him the following advice:
". . . my son Solomon, acknowledge the God of your father, and serve him with wholehearted devotion and with a willing mind, for the LORD searches every heart and understands every motive behind the thoughts. If you seek him, he will be found by you; but if you forsake him, he will reject you forever (1 Chronicles 28:9).
Solomon himself gives the order to begin construction of the temple (2 Chronicles 2:1). He tells the people: "The temple I am going to build will be great, because our God is greater than all other gods" (2 Chronicles 2:5).
It took 7 years to complete the temple. When it was completed it was noted for its lavish beauty and detail. The interior was overlaid with gold. No extravagance was spared . . . it was a dwelling for God. But, Solomon's magnificent work was overshadowed when the glory of God filled the temple. Fire fell from Heaven (2 Chronicles 7:1). Notice it was not stoked by man, it came from above. And then God's glory fell and filled the temple, consuming the burnt offering Solomon had laid before God. This signified that God accepted his sacrifice. The ordinary becomes holy ground when it is touched by the supernatural!
The reaction of the people? Flat out worship! They kneel on the pavement with their faces to the ground, and they worship and give thanks to the LORD, saying, "He is good; his love endures forever." (2 Chronicles 7:3)
How do you recognize the glory of God around you? And, what is your reaction? How and when do you worship God as His presence fills your life?