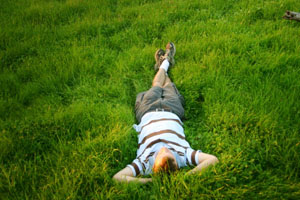 When reconciliation occurs, the result of the removal of hostility is the presence of peace. Leon Morris writes in "The Cross in the New Testament" that, "peace means more than an end to hostilities. In the New Testament it is not a negative word. It has a positive content. It points to the presence of positive blessing and not simply to the absence of evil."
Peace is not meant to be exclusively a psychological feeling or calmness of mind, but peace with God means prosperity (in a broader sense than financially) for the whole man. When God ended the alienation with man, He brought about the opportunity for everyone to experience the closest, warmest relationship that anyone could encounter. That relationship is found through a personal relationship with God.
When do you lack peace in your life? Is it that you're out of sync with God? Lacking peace right now? Turn to God and wait until a peace that surpasses all understanding envelopes your life.