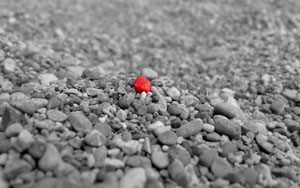 "And now let Pharaoh look for a discerning and wise man and put him in charge of the land of Egypt. So Pharaoh asked them, "Can we find anyone like this man, one in whom is the spirit of God?" Then Pharaoh said to Joseph, "Since God has made all this known to you, there is no one so discerning and wise as you. You shall be in charge of my palace, and all my people are to submit to your orders. Only with respect to the throne will I be greater than you." (NIV) Genesis 41:33; 38-40
Potiphar, Joseph's master saw that the LORD was with him and that the LORD gave him success in everything he did. Joseph found favor in his eyes and became his attendant. Potiphar put him in charge of his household, and he entrusted to his care everything he owned. The prison warden saw that God was with Joseph. God showed him kindness and granted him favor in the eyes of the prison warden. So the warden put Joseph in charge of all those held in the prison. Then Pharaoh of Egypt saw that God has made all known to Joseph how to interpret his dreams and that there was no one so discerning and wise as Joseph. So Pharaoh put Joseph in charge of his palace, all the Egyptians, and in charge of the whole land of Egypt.
What made Joseph different? Why was it evident that God was with him? The Bible reveals to us some of his character through his story. Here are a few. . .
While Joseph was imprisoned his eyes were looking for those he could serve and help. His eyes were open to those who were dejected and sad and offered to help (Genesis 40:6-7)
Joseph did not give in to temptation. (Genesis 39)
Joseph did not try to take credit for himself when he knew he was empowered by God. He knew that God would not share His glory. (Genesis 41:15-16)
Joseph consistently pointed others, even powerful leaders, to God (Genesis 41:16, 25, 38)
Joseph trusted God with his trouble and suffering (Genesis 41:51-52)
Joseph was compassionate towards his brothers even though they had sold him into slavery (Genesis 42:24; 43:30)
Joseph understood that although he was the one who suffered, that God had a purpose with his life. He knew that God was preserving his family through his life and service in Egypt. (Genesis 45:5, 7-8)
Joseph was kind to his brothers. (Genesis 50:21)
Although his brothers had mistreated him, Joseph provided for them. He gave them property in the best part of the land as Pharaoh directed. (Genesis 45:10-11; 47:11-12)
Joseph was forgiving of his brothers when they were afraid that he might hold a grudge against them. (Genesis 45:3; 50:15)
Joseph trusted God. He summarizes his attitude towards his brothers by saying: "Don't be afraid. Am I in the place of God? You intended to harm me, but God intended it for good to accomplish what is now being done, the saving of many lives. So then, don't be afraid. I will provide for you and your children." And he reassured them and spoke kindly to them. (Genesis 50:19-21)
If your story was written would others see character in you that is similar to Joseph?