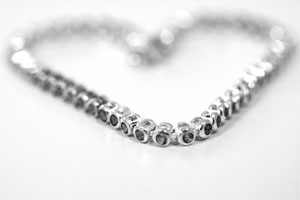 . . .live a life of love. . . (NIV) Ephesians 5:2
When God's love is awakened within a soul, it transforms character. The transformation is increasing Christ-likeness.
** Love provides motivation. Paul wrote that it is Christ's love that compels us (2 Corinthians 5:14). God wants to bring us to the point where we no longer live for ourselves, but for Him.
** Love prompts obedience. Anything less than obedience prompted from love, eventually falters. Simply stated the one who loves, is the one who obeys. True love for God prompts obedience, which in turn deepens our relationship with God and increases our faith.
** Love provides purpose. Not only does God call us to love Him, He also calls us to love others. Only such a love can begin to capture the wonderful purpose that God has for His children.
** Love compels concern. Love moves believers to freely and sacrificially share with others.
** Love stabilizes relationships. Only Christ-like love can maintain relationships and preserve the unity in the body of Christ.
How are you growing in your love? How is Christ's love for you tranforming your character? If you're not sure how to live a life of love, try reading 1 Corithians 13 and make it your goal to live a lifestyle of love each day!