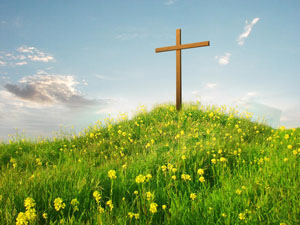 The relationship between God and man is at the heart of the new covenant. God desires to have fellowship with men. The author of Hebrews writes, "let us draw near to God with a sincere heart in full assurance of faith" (Hebrews 10:22) and that we "come to God through him (Christ)" (Hebrews 7:25). God desires to have a growing relationship with Christians. Believers are told that they can "approach the throne of grace with confidence" (Hebrews 4:16).
But, drawing near to God also brings obligations on our part. Christians are to "serve the living God" (Hebrews 9:14). . . and "throw off everything that hinders (us) and the sin that so easily entangles" (Hebrews 12:1) and persevere against sin (Hebrews 12:4). . .we are to "share in his (God's) holiness" (Hebrews 12:10). . .and "imitate those who through faith and patience inherit what has been promised" (Hebrews 6:12).
Although man has chosen sin, God in His grace has not allowed sin to rule mankind's destiny. He blesses man in spite of his sin, because of Jesus Christ, who as the High Priest offered up the perfect sacrifice to pay the price for man's sin!