I've been working in Lesotho since 2007 and have had the privilege of watching the kids grow up. With 34 of our 125 kids now in high school, we have many who are reaching young adulthood. As they graduate from high school they are competing for jobs where the unemployment of 18-24 year olds can exceed 50%. The odds are against them! Significant time and money has been invested in these young lives. The reality though is that if they graduate from high school and cannot secure a job, they will not step out of the cycle of poverty.
For the past four years we have been working on ways to equip the kids so that they will have an edge with gaining employment. We've tried a variety of things in Lesotho but none have produced the results that we desire. After much thought we decided to move the training to George, South Africa where we have greater access to the resources needed. After six months of tweaking the training program, the time has finally come for our first training session!!!!
Four of our older kids (two boys and two girls) along with my two leaders will arrive in George on Thursday, June 25, to begin a week of training. Up With Down's school has graciously opened their school to us and offered accommodations for the six. I've hired a former English teacher who will lead interactive sessions that will work towards improving their reading, writing and speaking of English. In addition to the English classes and a daily Bible study that I will teach, we have a wide variety of activities planned. A few of the highlights…a "fieldtrip" to a local restaurant to learn how to budget for and order a meal, how to use a knife and fork to eat, and how to socially interact at a meal…an outing to a wildlife preserve…serving the students at Up With Down's…excursions to the different beaches…sleeping in a bed and the experience of a shower and running water in the bathrooms! All things that we take for granted in the Western world.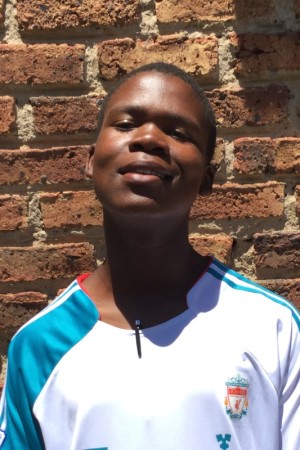 Eventually we want to offer more training times to all of our students and provide internships and job shadowing with George businessmen and women to assist young people with their career choices; assistance with resume development and interviewing skills; and on the job training. 
Our goal in Africa hasn't changed from the beginning…to raise up godly young men and women who will impact their communities for Christ. I believe that in addition to Bible study that it's essential to provide the kids with experiences that open their eyes to what's outside of their small village in Lesotho and I believe that our training program will do just that. The four kids are super excited about their opportunity. I am super excited to share the experience with you. Watch our website (AnchorYourLife.com) and Facebook (facebook.com/anchoryourlife) for updates throughout the week.

None of this would be possible without your prayer and support. Please pray…
For safe travel for our six Lesotho friends

That the Lesotho kids will learn, absorb and retain much from the experience

That we will all humbly and graciously serve the kids in our two Bible studies in the George area through time with them and a winter pack distribution

That friendships with Up With Down's staff and students will grow and deepen
Together we are making a huge difference in 100's of African children's lives!
Joyfully Serving Him!
Marji "Mike" Kruger