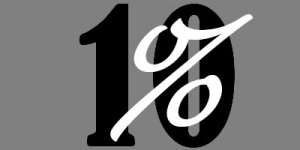 A tenth of the produce of the land, whether grain or fruit, is the Lord's and is holy. (The Book) Leviticus 27:30
God's word clearly sets up a system for giving back to the church. The Lord decreed to Moses that ten percent (a tithe) of everything that He blesses His people with, in the way of money or produce, should go back to Him.
Recently, some friends of mine have given me cause to challenge this principle. Last week, on two separate occasions, two different friends called me to offer help (I have not been feeling well lately) by providing meals, groceries, and to help tidy up my house (including changing my kitty litter!). Their reason for offering went beyond friendship and fellowship; both had been blessed recently and wanted to return the blessing to someone else. One had just sold a house and received some unexpected profits; another just got word that her husband had been awarded a big promotion. Both of these ladies give their tithe to the church, they wanted to give beyond the tithe; they wanted to give back a portion of the time, love and help that God had given them in the past week.
What would Christianity look like if we all agreed to give back one tenth of ALL the blessings God gives us? God has totally forgiven us for every wrong – what if we forgave just a tenth of those who had wronged us? God loved us enough to send His son to die for us, before we even knew Him or loved Him – what if we gave a tenth of that love back to strangers who don't know us, much less love us? God blesses many of us with good health every day – what if we gave back a tenth of that health and helped others who were less healthy by giving blood or volunteering for a health organization? God hears all of our prayers – what if gave back a tenth of those prayers and prayed for or with others? God gives us 24 hours every day to use as we choose – what if we gave Him back 2.4 hours every day?
Take inventory today of the ways God has blessed you and ask Him to show you how to bless others in return.
Written by Sheree Motola used with permission