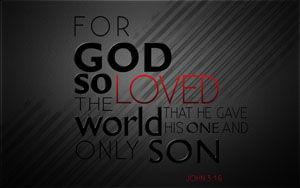 For there is one God and one mediator between God and men, the man Christ Jesus, who gave himself as a ransom for all men– the testimony given in its proper time. (NIV) 1 Timothy 2:5-6
When the blood of Christ flowed at His crucifixion, the veil in the temple was torn in half from top to bottom (Matthew 27:51).  The veil that had symbolically separated the people from personal contact with God was removed by God Himself (Hebrews 10:20). The human mediation required under the terms of the Old Covenant would no longer be needed.  Everyone would have access to God through Jesus, the High Priest.  The sole function of a high priest was to offer sacrifices.  In so doing, the priest acted as a neutral party between God and man to bring about an agreement or reconciliation of the divided parties.
Under the Old Covenant, a high priest was selected from among men and was "appointed to represent them in matters related to God, to offer gifts and sacrifices for sins" (Hebrews 5:1).  No high priest took the honor upon himself. Rather he had to be called by God (Hebrews 5:4).  A perfect mediator between God and man had to share both natures. Thus for Jesus to be the mediator of the New Covenant, He had to be both divine and human which He was. Christ is the mediator for all believers (Hebrews 9:15, 12:24).  If Christ had not been an actual man, He could not have sincerely represented mankind.  The author of Hebrews describes Christ from both a divine (Hebrews 7:26, 7:28. 9:14) and human perspective (Hebrews 2:9, 2:14).
Such a high priest meets our need– one who is holy, blameless, pure, set apart from sinners, exalted above the heavens. (NIV) Hebrews 7:26
For the law appoints as high priests men who are weak; but the oath, which came after the law, appointed the Son, who has been made perfect forever. (NIV) Hebrews 7:28
How much more, then, will the blood of Christ, who through the eternal Spirit offered himself unblemished to God, cleanse our consciences from acts that lead to death, so that we may serve the living God! (NIV) Hebrews 9:14
Since the children have flesh and blood, he too shared in their humanity so that by his death he might destroy him who holds the power of death– that is, the devil– (NIV) Hebrews 2:14
The relationship between God and man is at the heart of the New Covenant.  God desires to have fellowship with men.  The author of Hebrews writes, "let us draw near to God with a sincere heart in full assurance of faith" (Hebrews 10:22) and that we "come to God through him (Christ)" (Hebrews 7:25).  God desires to have a growing relationship with Christians.  Take time to today to show your gratitude to the Son, our perfect mediator.
In him and through faith in him we may approach God with freedom and confidence. (NIV) Ephesians 3:12