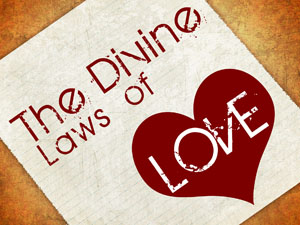 Be kind and compassionate to one another, forgiving each other, just as in Christ God forgave you. (NIV) Ephesians 4:32
One way to imitate God's forgiveness is to make four specific promises when you forgive someone:
1) I will not think about this incident. In other words, I will not keep track of the wrongs suffered (I Corinthians 13:5).
2) I will not bring this incident up or use it against you. In addition, I will not allow my mind to dwell on the offense (Philippians 4:8).
3) I will not talk to others about the incident. I will not gossip about another person's sins (Ephesians 4:29).
4) I will not allow this incident to stand between us or hinder our personal relationship. From now on, I will seek to restore fellowship with you, as far as is Biblically possible (Romans 12:18; 11 Corinthians 2:6-8).
Key thoughts on forgiveness:
** Forgive others in your heart and mind even before they ask to be forgiven (Mark 11:25).
** To cover up our disobedience in forgiving others, we sometimes think things like: "I forgive her. I just don't want to have anything to do with her again." Just think, how you would feel if God said to you, "I forgive you. I just don't want to have anything to do with you again." Praise God that He never says this! Instead, He forgives us totally and opens the way for genuine reconciliation with Him.
** Forgiveness is the love of Jesus Christ in action. Biblical forgiveness can be costly. Forgiveness is often difficult, but it is possible (based on 2 Corinthians 3:5-6; Philippians 2:12-13).
Written by Marji "Mike" Kruger