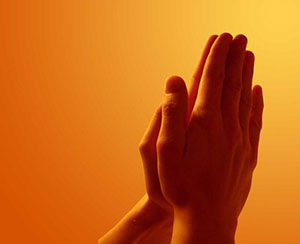 For this reason, ever since I heard about your faith in the Lord Jesus and your love for all the saints, I have not stopped giving thanks for you, remembering you in my prayers. (NIV) Ephesians 1:15-16
Whether he was in Troas or Philippi or Corinth or Ephesus, Paul seized every opportunity to share share God's Word. He invested deeply in people. And as a result, many came to know Jesus Christ and grew in their relationship with Him.
When was the last time you shared God's Word with someone? Who around you is seeking God? How are you investing in them? When was the last time you prayed that someone's heart and mind would be open to God's message? Ask God to bring someone to mind right now. Then take the time to pray for him or her.
Fill in the blanks with names of people that you pray for:
I continually thank You, God for _________ and I will never give up praying for _________.
I will keep asking that the God of our Lord Jesus Christ, the glorious Father, may give _________ spiritual wisdom and understanding, so that (he\she) may know God better. And that _________ might grow in (his\her) knowledge of God making (him\her) intelligent and discerning in knowing God personally.
I pray also that the eyes of (his\her) heart may be enlightened in order that (he\she) may know how great is the hope to which He is calling _________. That _________ will understand the wonderful future He has promised to those He called. And that _________ may know the riches of His glorious inheritance – the magnificence and splendour of the inheritance promised to Christians.
And so that _________ can know and understand what is the immeasurable, unlimited and surpassing greatness of God's power in and for us who believe, as demonstrated in the working of His mighty strength. That power is the same divine power which was demonstrated in Christ when He raised Him from the dead and gave Him the place of supreme honour in Heaven – far above all rule and authority, power and dominion, and every title that can be given, not only in the present age but also in the one to come. Amen
(Compiled from Ephesians 1:16-21)