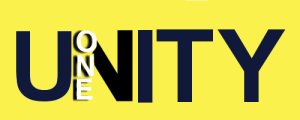 "Teacher, which is the greatest commandment in the Law?" Jesus replied: "'Love the Lord your God with all your heart and with all your soul and with all your mind.' This is the first and greatest commandment. And the second is like it: 'Love your neighbor as yourself.' All the Law and the Prophets hang on these two commandments." (NIV) Matthew 22:36-40
The reality of loving God with the intensity of the first command, is directly linked to our loving others in a Biblical manner. John wrote about the correlation between loving God and loving others in 1 John:
Dear friends, let us love one another, for love comes from God. Everyone who loves has been born of God and knows God. Whoever does not love does not know God, because God is love. This is how God showed his love among us: He sent his one and only Son into the world that we might live through him. This is love: not that we loved God, but that he loved us and sent his Son as an atoning sacrifice for our sins. Dear friends, since God so loved us, we also ought to love one another. . . .If anyone says, "I love God," yet hates his brother, he is a liar. For anyone who does not love his brother, whom he has seen, cannot love God, whom he has not seen. And he has given us this command: Whoever loves God must also love his brother. (NIV) I John 4:7-11; 20-21.
Unfortunately loving others is inevitably difficult. Conflict exists everywhere. In every relationship, there is the potential for conflict. Listen to what Jesus says about the seriousness of resolving breaks in relationships:
"Therefore, if you are offering your gift at the altar and there remember that your brother has something against you, leave your gift there in front of the altar. First go and be reconciled to your brother; then come and offer your gift. (NIV) Matthew 5:23-24
Even when you are worshiping God or serving Him, and remember that someone (a spouse, another Christian, a neighbor, a co-worker) has something against you, you are to cease your worship, go and seek reconciliation, and then return to your worship. How many of us put that into practice?
The reason for seeking reconciliation with other Christians is to eliminate divisions among believers. Unity of mind and purpose should characterize believers since the unity of the body of Christ (or the church) is from and in the Holy Spirit.
"My prayer is not for them alone. I pray also for those who will believe in me through their message, that all of them may be one, Father, just as you are in me and I am in you. May they also be in us so that the world may believe that you have sent me. I have given them the glory that you gave me, that they may be one as we are one: I in them and you in me. May they be brought to complete unity to let the world know that you sent me and have loved them even as you have loved me. (NIV) John 17:20-23
I appeal to you, brothers, in the name of our Lord Jesus Christ, that all of you agree with one another so that there may be no divisions among you and that you may be perfectly united in mind and thought. (NIV) 1 Corinthians 1:10
If you have any encouragement from being united with Christ, if any comfort from his love, if any fellowship with the Spirit, if any tenderness and compassion, then make my joy complete by being like-minded, having the same love, being one in spirit and purpose. (NIV) Philippians 2:1-2
For Christians, no conflict is unresolvable!