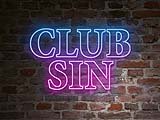 He will judge the world in righteousness and the peoples in his truth. (NIV) Psalm 96:13
Does it seem that your unethical co-workers prosper? That you try to live according to God's ways and yet you are always overlooked? taken advantage of? Does it seem that the wicked prevail? And the righteous get stepped on? In your child's school, do the cheaters prosper? And the honest students get lower grades? Do you wonder why some of the superstars who continually have brushes with the law are allowed to continue in their professions, making even more money in the process? Doesn't it seem useless at times to stand for God when those who live contrary to His will receive all the benefits and you don't?
Don't lose hope! Although it may seem that God is allowing people to get away with evil today, He is coming back! And He will judge all men, all women, and all children with equity. . . with righteousness. . . and according to His Truth, His standards! At that time, those who have been living contrary to God's Word and His ways will have to account for all their thoughts, decisions, and actions. God's judgments will "set things right," punishing the wicked, but helping and protecting those who have a relationship with Him (Deuteronomy 32:36; Psalm 135:14; Revelation 20:12-13).
The next time that it seems that wrong is winning out, that the unethical prevail, and that evil has dominion over good. . . know that Jesus is coming back! He will exercise His divine kingship. . .He will judge . . . and the day will come when ""at the name of Jesus every knee should bow, in heaven and on earth and under the earth, and every tongue confess that Jesus Christ is Lord, to the glory of God the Father. (NIV Philippians 2:10-11)