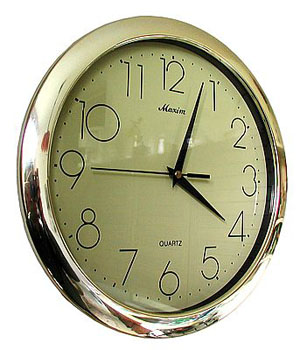 "Martha, Martha," the Lord answered, "you are worried and upset about many things, but only one thing is needed. Mary has chosen what is better, and it will not be taken away from her." (NIV) Luke 10:41-42
Chances are that you have at least one appointment or one deadline to meet today. . . maybe you have more than your day will allow! Martha had a deadline: preparing a dinner for God. But, was it an "assignment" that God had given her? Mary was doing what Jesus felt was most important, listening to Him!
Do you get bogged down in what you think you ought to accomplish during a day? Do you get frustrated when a deadline is approaching and you know you're crunched for time? I know I do!
How often do you go to God and ask Him what He wants you to do today? God never gives us more to do in a day than we can handle. . . it's when we pile our agenda on top of His plans that we get pushed for time. I'm an expert with piling on my own agenda. But, I'm trying to change…to listen for His agenda instead of mine.
When do you take the time to ask God what He has planned for your day? And when you know what He wants you to do, do you follow through with His plans? Or do you do what you think is most important? Why not try checking with God right now about His plans for your day? And then watch for how good you are at meeting all the appointments, all the deadlines of your day. . . God's way!
Written by Marji "Mike" Kruger