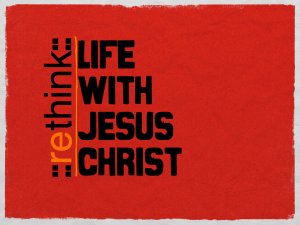 When Paul reached Athens he spent time in the synagogue teaching and preaching God's message. Some of the Greeks took issue with what he said. "Then they took him and brought him to a meeting of the Areopagus, where they said to him, "May we know what this new teaching is that you are presenting? 20 You are bringing some strange ideas to our ears, and we want to know what they mean." 21 (All the Athenians and the foreigners who lived there spent their time doing nothing but talking about and listening to the latest ideas.) (Acts 17:19-21)
"Paul then stood up in the meeting of the Areopagus and said: "Men of Athens! I see that in every way you are very religious. 23 For as I walked around and looked carefully at your objects of worship, I even found an altar with this inscription: TO AN UNKNOWN GOD. Now what you worship as something unknown I am going to proclaim to you." (Acts 17:22-23)
Paul goes on to tell the people of Athens that the god they are looking for is the one and only God. . . the God who created the heavens and the earth. . .the God who creates all men and gives each one his life and breath. . .the God who uniquely shaped you in your mother's womb. . .the God who fashioned your personality, your looks, and your experiences to bring honor to His name. . .the God who determines exactly where and when each one of us should live, who we will be and what we should do. . .the God who delights in you!
Take a few moments today to consider the power of our God. Consider who He is. Think about who you are because of your relationship with Him. And think about what He has done for you, how He has changed you and what He has done in and through you. Clear your mind of all those stray thoughts and focus on God, consider His role in your life. For it is. . .
Because of Him that you live
Because of Him you move
Because of Him you ARE!