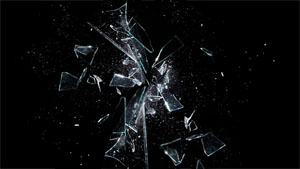 To this you were called, because Christ suffered for you, leaving you an example, that you should follow in his steps.  1 Peter 2:21
What do you do when you're misunderstood by your spouse? your friends? your co-worker? your parents? How do you react to criticism when you know you're doing the right thing, doing God's will? Do you alter your course? Do you run and hide? Do you lash back? Do you try to resolve the issue?
If you are attempting to be like Jesus, you will not repay insult for insult, but love the individual instead. If anyone had the right to be right it was Jesus. As He hung on the cross, an innocent man, the people "hurled their insults at him, he did not retaliate; when he suffered, he made no threats. Instead, he entrusted himself to him who judges justly." (1 Peter 2:23) Jesus never lost His witness to the world. He bore the suffering and the pain and the sin on the cross "so that we might die to sins and live for righteousness" (1 Peter 2:24). . . so that we might live for righteousness and continue to be His witnesses!
The next time you suffer for doing good – for doing God's will – remember Jesus suffered first so that we might live. And then after remembering what Christ has done for you, pray that God will give you the strength and the love to follow in His footsteps. . . and to live like Jesus through the trial.
PLEASE NOTE: We realize that some of you reading this devotion may be living in an abusive situation. The above devotion is not in anyway encouraging you to be a doormat for abuse. If you are in an abusive relationship, please seek counsel from a pastor at a Bible-teaching church.
Written by Marji "Mike" Kruger