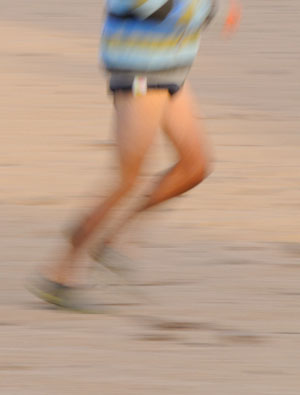 Therefore, since we are surrounded by such a great cloud of witnesses, let us throw off everything that hinders and the sin that so easily entangles, and let us run with perseverance the race marked out for us. (NIV) Hebrews 12:1
Who are these witnesses? They are our encouragers, those who have gone before us who have had an experiential knowledge of the faith. Their type of faith honors God. They are the great men and women of faith that are written about in Hebrews 11. These are the great heroes of the past that say to us today, "I made it, you can too."
Men like . . .
Noah, who warned the people that God's judgment was coming. In holy fear he built an ark to save his family. Noah would say, "Be bold, speak the Truth in love."
Abraham, who was called to go to a place that he would later receive as his inheritance. He obeyed and went, even though he did not know where he was going! Abraham would say, "Trust God even when you can not see the way." Or he would tell us "Believe God will do the impossible." Abraham should know. God enabled him to become a father at 100 years old.
Joseph, who when circumstances did not look like they would ever get better, would tell us, "Believe God will work all things out for His purposes."
Moses would tell us when we are tired and weary, "Persevere. Look to God. Look ahead to His promises."
Joshua was confronted with leading a people in a way that defied all logic. Joshua would say, "God is true to His Word. Trust Him and watch Him work in incredible ways."
Hebrews 11 tells us about men and women who were all commended for their faith. Now they have been "ushered" off the track and into the stands, figuratively cheering you and me on. Their stories encourage us. In this case, they have already received their "trophy." They have finished the race. These great men and women of the faith are the spectators so to speak.
Now it is our turn to carry on the tradition of enduring faith. Christianity is not a spectator sport. It is the active participants who receive the trophy, not the spectators. How are you running the race?