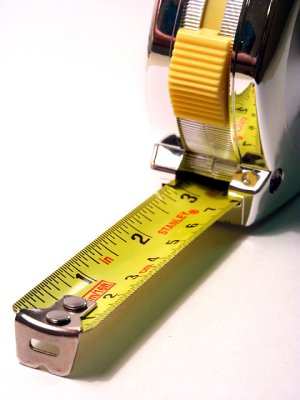 They came to Capernaum. When he was in the house, he asked them, "What were you arguing about on the road?" But they kept quiet because on the way they had argued about who was the greatest. (NIV) Mark 9:33-34
"Two centuries ago, when a great man appeared, people looked for God's purpose in him. Today we look for his press agent." -Daniel Boorstin
How do you measure greatness? Is it measured by the reputation one leaves when he dies? by the amount of money one has? by the Nielsen ratings? by popularity polls? by how many homes a family has? In measuring your own greatness do you compare yourself to others? Do you try to impress your peers? Or are you attempting to live up to someone else's expectations of you?
Jesus had a radically different approach to greatness. He taught that the great people are those who serve others instead of being served . . . who place others' interests ahead of their own (Mark 9:35). . . who are living out what they say they believe (Matthew 5:10). . . who love others, even their enemies, without expectations of how they will be treated in return (Luke 6:35). . . who have a child like faith in Him. . . who are humble (Matthew 18:3-4). The great ones from God's perspective, are those who follow Jesus, not society, no matter the costs!
Who's definition of greatness are you trying to measure up to? society's? or God's? What changes do you need to make today so that you will be "great" in God's eyes?